A while before I realised that telling stories through film was my vocation, I thought I wanted to be a War Correspondent.
From the age of eight, over a ten year period, I then wanted to be everything from a Radio DJ to an Astronaut to a Professional Aggressive Inline Skater to a Footballer to a Novelist.
It took a 33 year old woman stepping up onto a stage in a Los Angeles theatre to collect a golden statuette that opened my eyes to what it was I wanted to do with my life.
Since that epiphany I have independently made my way from absolute obscurity to moderate recognition. Along the way I've made some outrageously talented friends and worked with artists who have served as my educators, my guides and my inspiration.
This is a tough industry but with every knock and rejection, I've learned and adapted then watched those same doors open with welcome.
I never went to film school. I do not have a famous family member. I'm not wealthy. My parents are not wealthy. I had no "industry contacts."
I'm just a black boy from South London who realised that excuses were for people who liked to talk.
I don't talk much. Except on set.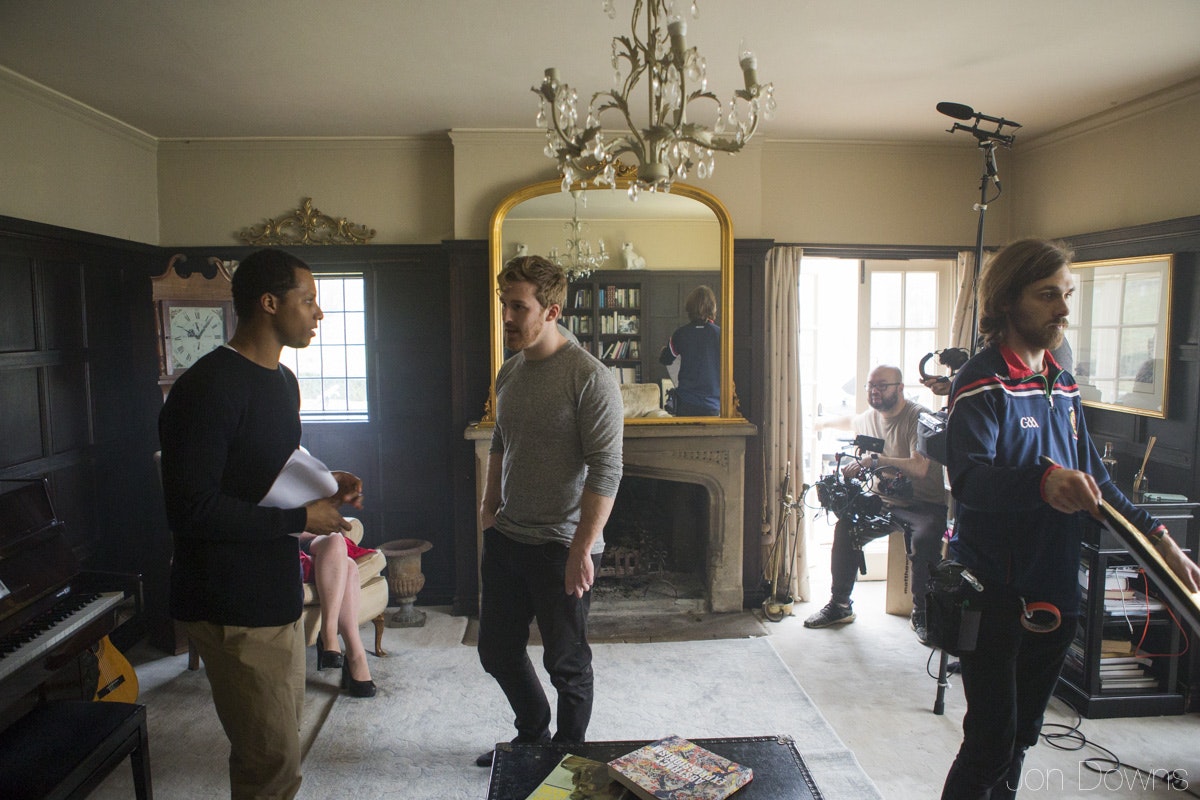 Development

Sigh of the Sea Writer (Feature)
Rosa Fong, Director
Banana Skin Films/Foot in the Door Films

Beneath the Mind Writer (Feature)
Ella Bennett, Director
Microwave with Film London/BBC Films/BFI/Ozone Productions
Film London Microwave Shortlist


Productions

I Am Pilate Writer (Short Film)
Femi Oyeniran, Director
Four8

Doctors Shadow Director (TV)
Steve Kelly, Director
BBC

Call It a Day Director (Web Series)
Candid Broad Productions
Official Selection UK Offline Webfest 2020
Official Selection Ramsgate International Film & TV Festival 2020
Official Selection Pilot Light TV Festival 2020 - Nominated Best Web Series

She's Just a Girl and So Am I Writer/Director (Feature)
FITA Films
Official Selection Madrid Indie Film Festival 2019 - Nominated for Best Featurette
Official Selection Oniros Film Awards 2019 - WINNER for Best Silent Film
Say Your Name Writer/Director (Short Film)
ItsOriane Ltd
Official Selection Oniros Film Awards 2019
- Nominated for Best Short Film
- Nominated for Best Actress
Official Selection Unrestricted View Film Festival 2019
- Nominated for Best Director
- Nominated for Best Actress
The People's Short Film Festival 2019 - Semi-Finalist
Official Selection Dumbo Film Festival 2020 - Nominated Best Short Narrative

Those of Us Writer/Director (Short Film)
Urban Crane Films
Official Selection VOB Film Festival 2019
Official Selection Under The Stars International Film Festival 2019
Official Selection East Coast Film Festival 2019 - Nominated for Best Short
Official Selection International Short Film Festival Pune 2019
Official Selection Bute Street Film Festival 2020

Soft Hands Writer (Short Film)
DJK Films
Official Selection West Europe International Film Festival 2019
- Nominated for LGBTQ Award
- Nominated for Best Supporting Actor in a Short Film
LA Cinefest 2019 - Semi-Finalist
Official Selection Rainbow Umbrella Film Festival 2020
Official Selection North Europe International Film Festival 2020
- WINNER for Best Leading Actor in a Short Film
- Nominated for LGBTQ Award
- Nominated for Best Supporting Actor in a Short Film
Official Selection South Europe International Film Festival 2020
- Nominated for LGBTQ Award
- Nominated for Best Original Screenplay of a Short Film
- Nominated for Best Supporting Actor in a Short Film
- Nominated for Best Lead Actor in a Short Film

Just Saying… Co-Writer/Director - 3 Episodes (Web Series)
ItsOriane Ltd
LA Cinefest 2019 - Semi-Finalist
Official Selection Unrestricted View Film Festival 2019 - Nominated for Best Web Series

Finesse (Refix) - Lucien Moon Director (Music Video)
Urban Crane Films
See You When Winter's Over - Ione Director (Music Video)
Urban Crane Films
I Love You - Kam Singh Director (Music Video)
Urban Crane Films

Recollections: August, 1957 Writer/Director (Music Video)
FITA Films

The Wife Writer/Director (Short Film)
Filmbourne/Ozone Productions
…and counting Writer/Director (Short Film)
Filmbourne
The Pale Cast of Thought Writer/Director (Short Film)
Filmbourne

William Shakespeare's Venus & Adonis Writer (Short Film)
Lui Films
Cannes Film Festival 2015 - Courts Métrages

Free in the Afternoon Writer/Director (Short Film)
XXI Productions
Cannes Film Festival 2015 - Courts Métrages

Screenplays

Arthur & Clara
(Feature Film)
Final Draft Big Break Contest Quarter Finalist

On This World
(Feature Film)

Black Type
(Feature Film)

Appleseed
(Feature Film)
Adapted from the Manga by Masamune Shirow
Peer
(Feature Film)
Skinny Jeans
(TV Series)
Why Russia?
(Feature Film)
Early Retirement
(TV Series)
Bar Staff
(TV Series)
Flexible Shifts
(Feature Film)
The House and Mind of Norah French
(Feature Film)

Chained
(Feature Film)

Amos
(Feature Film)

Death Note
(TV Series)